_ _ _
Asa Nisi Masa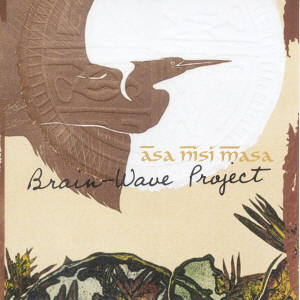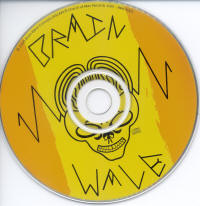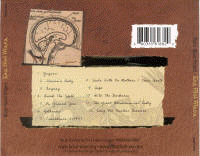 Brain Wave Project








Brain Wave Project Asa Nisi Masa a potpourri of music reggae / R& B /
jazz/hard rock/ narrative stories/pop/ & POLITICAL ORIENTED PROGRESSIVE ROCK
a.k.a. "BRAIN WAVE"
The songs toxic haste / 'bout toxic waste & landfills // great
petrochemical folly of gas prices going up to $5.00 / gallon . The song was written in
1973 during the O.P.E.C. oil embargo as an answer simple stay home. / song for
nuclear America where the country is going in power production Nuclear Power
. these musical sagas are a special blend of Nick's education (Environmental
Technology) degree & Nick's use of words. phrase & metaphors. The sonic texture
& the cultural changes from track to track create a "melting pot" that can
take you from heavy metal to smooth jazz

CREDITS of PLAYERS

vocals Chuck Treece , Jeanie Brooks , Chet Brown , Andrew Renyolds Duffy ,
Adam Motto & Nick Pupillo
bass Chuck Treece, Jef Le Johnson, Andre Storey & Nick Pupillo
guitar Jef Le Johnson, Lance Quinn, John Gilson, Doug Salvas, Greg Davis &
Nick Pupillo
violin Arty / Orest Artymin
keyboard, saxes( tenor/alto/bari/soprano ) & flute J Davidson
trumpet/flugelhorn Steve Janokowski
congas, timbales, bongos & assorted percussion Pablo Bastista
drums Rockin' Ronny Crawford , Chuck Treece, Ted Greenburg & Andy Kravitz
(percussion)

Cover Art " HELIOS" etching & handmade rag- paper created by Jonna White ///
Jonna White Gallery Saint Thomas U.S.V.I.

Songs about adoption & abortion state it is the "Woman's Body' it is "her"
choice

The song," Guyana " is a reggae tune 'bout Jimmy Jones a & his 913 victims
of the People's Temple Cult in Guyana, S.A. it was a disgrace of religion
gone out of control & becoming fatal.
01 Guyana
02 Woman's Body
03 Anyway
04 Break The Spell
05 On Ground Zero
06 Hot Headed
07 Casablanca (1943)
08 Seals With No Mothers / Toxic Haste
09 Hope
10 Into The Darkness
11 The Great Petrochemical Folly
12 Song for Nuclear America

Buy Now on Rhapsody