Road To The Beach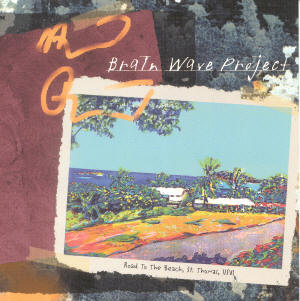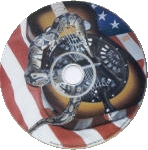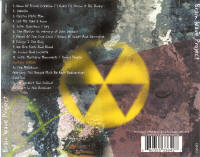 Brain Wave Project













Brain Wave Project Road to the Beach U.S.V.I
released in 2000 solely by Nick Pupillo after 25 years of hard work & trials
/ tribulation ' This project is truly an artistic Masterpiece of the "highest
Degree". It is a timeless classic a prototype, a template for tomorrow's concept
albums. 30 years in the making / now side 2 of EXP-002 is included featuring
the Song / Do the Nuclear Meltdown / The Oldest Line in the Book & the
post-punk - grunge aftermath the produced" Artifact in the Achieve" A true
garage-band "NEW WAVE" hybrid a.k.a. "BRAIN WAVE" Enjoy the sounds & feel the
passion. - Nick Pupillo

CREDITS of musical artists / players

vocals Richard Bush, Andrew Reyonlds Duffy & Nick Pupillo
bass Jef Le Johnson, Chuck Treece / Andre Storet & Nick Pupillo
Guitar Jef Le Johnson, Greg Davis, Doug Salvas & Nick Pupillo
Keyboards J Davidson & Nick Pupillo on Xylphone & synth (Casio)
Saxes, alto, bari, tenor & flute J Davidson
drums Rockin' Ronny Crawford, Jim Salamone / Linn Programmer Andy Kravitz,
drums & percussion.

Nick Pupillo composer of all words & music / Executive Producer all songs
copy written 1993 .blues harp & sound FX 's Clay Sears of the BWP touring band
say's, "I swear the tunes sound like David Bowie meets Frank Zappa meets
Pink Floyd meets Jethro Tull. There are honestly that many musical textures at
play in the Brain Wave Project".

Cover Road to the Beach by Jonna White of Jonnas White gallery Saint Thomas
U.S.V.I. cover is an artist "proof" Brain Wave Project debut musical offering.